Welcome to Diversity Spotlight Thursday, a feature recently created by Aimal @Bookshelves and Paperbacks to shed light on diverse literature. Each week we'll be sharing three different books: one that I've read, one that I want to read, and an upcoming release. Check that link if you want to join us!
 – A BOOK I HAVE READ –
I Am Malala: The Story of the Girl Who Stood Up for Education and Was Shot by the Taliban by Malala Yousafzai and Christina Lamb | Setting (Pakistan), POC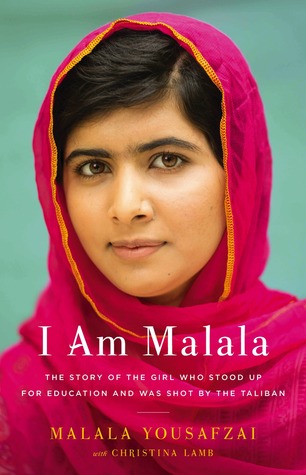 I come from a country that was created at midnight. When I almost died it was just after midday.
When the Taliban took control of the Swat Valley in Pakistan, one girl spoke out. Malala Yousafzai refused to be silenced and fought for her right to an education.
On Tuesday, October 9, 2012, when she was fifteen, she almost paid the ultimate price. She was shot in the head at point-blank range while riding the bus home from school, and few expected her to survive.
Instead, Malala's miraculous recovery has taken her on an extraordinary journey from a remote valley in northern Pakistan to the halls of the United Nations in New York. At sixteen, she has become a global symbol of peaceful protest and the youngest-ever Nobel Peace Prize laureate.
I Am Malala is the remarkable tale of a family uprooted by global terrorism, of the fight for girls' education, of a father who, himself a school owner, championed and encouraged his daughter to write and attend school, and of brave parents who have a fierce love for their daughter in a society that prizes sons.
I Am Malala will make you believe in the power of one person's voice to inspire change in the world.
---
Malala became has become worldwide famous for her incredible work as an activist and for surviving after being shot in the head by the Taliban. Her story is inspirational and very important. I think everyone should know about it, so what better way than reading it though her own words?
---
– A BOOK ON MY TBR –
Ash by Malinda Lo | LGBTQIA+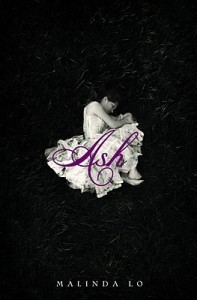 In the wake of her father's death, Ash is left at the mercy of her cruel stepmother. Consumed with grief, her only joy comes by the light of the dying hearth fire, rereading the fairy tales her mother once told her. In her dreams, someday the fairies will steal her away, as they are said to do. When she meets the dark and dangerous fairy Sidhean, she believes that her wish may be granted.
The day that Ash meets Kaisa, the King's Huntress, her heart begins to change. Instead of chasing fairies, Ash learns to hunt with Kaisa. Though their friendship is as delicate as a new bloom, it reawakens Ash's capacity for love-and her desire to live. But Sidhean has already claimed Ash for his own, and she must make a choice between fairy tale dreams and true love.
Entrancing, empowering, and romantic, Ash is about the connection between life and love, and solitude and death, where transformation can come from even the deepest grief.
---
Two words: Cinderella. Retelling.
I've always wanted to read more retellings and I never do. This one would be a great start, as I've heard great things about it!
---
– AN UPCOMING RELEASE –
Under Rose-Tainted Skies by Louise Gornall | Mental health (OCD & Agoraphobia)
Norah has agoraphobia and OCD. When groceries are left on the porch, she can't step out to get them. Struggling to snag the bags with a stick, she meets Luke. He's sweet and funny, and he just caught her fishing for groceries. Because of course he did.
Norah can't leave the house, but can she let someone in? As their friendship grows deeper, Norah realizes Luke deserves a normal girl. One who can lie on the front lawn and look up at the stars. One who isn't so screwed up.

---
This one comes out on January 3rd, 2017 and I'm pretty excited about it! I got rejected for the ARC, which was heartbreaking, but that won't stop me from reading of course. It's already available for pre-order on Amazon.
---
Remember to share your Diversity Spotlight post in the comments!