2016 has come to an end and it's always fun to look back and check what we've accomplished. I set up my goal for 50 books, which for me was a lot, and I did it! Of course, not all the books were favorites, so I wanted to share with you the ones that I truly loved here.
It was hard, but I narrowed them down as much as I could and divided them into two categories: Novels and Others. They are in no particular order and I only put the first book of the series because I'm lazy (sorry). Let's check them out!
NOVELS

NIGHT FILM BY MARISHA PESSL
Genre: Mystery, Thriller
A book that kept me glued to the page, made me second guess plot twist after plot twist, and that crafted an incredible and creepy atmosphere unlike any other. It deals with a reporter following the suicide of an elusive and mysterious filmmaker's daughter.
POISON STUDY BY MARIA V. SNYDER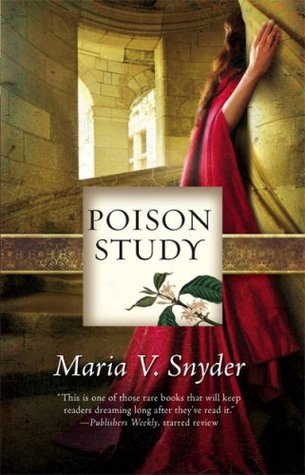 Genre: Young Adult, Fantasy
An action-packed story featuring great distinct characters, interesting world-building, and a nice romance (which I don't say lightly). It's the start of a very popular series and it follows an ex-prisioner who becomes the food taster for the Commander. She must learn all about poisons and face constant dangers.
YOU BY CAROLINE KEPNES
Genre: Psychological Thriller
I loved its incredibly creepy narration and its deeply flawed characters. Joe narrates the book in the second person dedicated to the girl he is stalking. Despite Joe being an awful human being, the book messes with you and makes you like him. What more can you ask from a psychological thriller other than to mess with your head?
THE RAVEN CYCLE BY MAGGIE STIEFVATER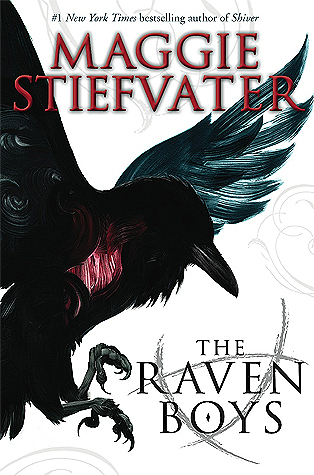 Genre: Fantasy, Young Adult
The books that I first read when I started blogging. The hype was real for me with these ones. Despite having a weak plot, a final book that I didn't like, and other problematic stuff in between, the characters shined through and I loved them. If you want to read character-driven novels about a Welsh king, future tellers, a magic forest, and a ghost (among many other magical things), pick this series up.
THE ENGELSFORS TRILOGY BY MATS STRANDBERG & SARA B. ELFGREN
Genre: Fantasy, Young Adult
This trilogy also won me with its characters. They grow so much and they are all so complex! Also, the plot was great. The books deal with a group of very different teenage witches that discover their powers and have to come together to beat evil down. I love how it all comes together little by little with each book.
THE OTHER EINSTEIN BY MARIE BENEDICT
Genre: Historical Fiction
A book that introduced me to an amazing historical figure: Mileva Marić. She was one of the first few women that studied a science in Switzerland. Oh, and she was also Albert Einstein's first wife. This book asks the questions: What if Mileva was the one behind the theories? How did she struggle as a woman of science back then? It poses thought-provoking questions, as historical fiction tends to do.
Also, I did an author interview for the blog tour and you can check it out here.
OTHERS

A GUIDE TO BEING BORN BY RAMONA AUSUBEL
Genre: Short stories, Magical Realism
These stories are bizarre, unique, and I think I read them at the perfect time. My family was going through something tough and I connected with this book from page one. It's divided in four parts: Birth, Gestation, Conception, and Love. Each story is so different, I can't even begin to explain this collection. It features a story where people grow arms when they fall in love and another one where a guy has drawers in his chest when he becomes jealous of his pregnant wife. Wonderfully weird.
SALT BY NAYYIRAH WAHEED
Genre: Poetry
One of the first poetry collections I fell in love with. I think its description makes it justice:
Salt is a journey through warmth and sharpness. This collection of poetry explores the realities of multiple identities, language, diasporic life & pain, the self, community, healing, celebration, and love.
MILK AND HONEY BY RUPI KAUR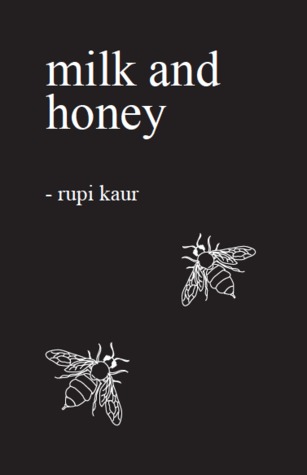 Genre: Poetry
Another beautiful collection. It's heartbreakingly honest and one that I can't wait to reread. It is divided in four chapters: hurting, loving, breaking, and healing. It's perfect to pick up when you are feeling down and maybe want to cry or when you want to feel better and need some kind words.
THE UNIVERSE OF US BY LANG LEAV
Genre: Poetry
Simple and honest and dedicated to love and loss. Don't be fooled by its simplicity. Sometimes the shortest sentences can mean more than the longest novels.
NIMONA BY NOELLE STEVENSON
Genre: Graphic novel
The cutest characters, illustrations, and plot ever. I was so sad when I finished because I never wanted it to end. There's a shape-shifting main character, a knight, and a villain with beautiful and complicated relationships and a backdrop of magic, science, and a medieval world with technology.
THE BEAUTY BY ALIYA WHITELEY
Genre: Novella, Science Fiction
A world with no women. A community of men sit at night to hear stories about how they were. Mushrooms start growing in women's graves. Are you intrigued? This novella's writing is exquisite, the themes of gender roles, sexuality, power, and so many more are presented in the most unique ways. If you like weird though-provoking reads, please read this one and let's discuss it.
---
What were your favorite books of 2016? Have you read any of these or you are planning to in 2017?