Another week, another Top Ten Tuesday, a meme created by The Broke and the Bookish. The topic today is books I read because of recommendations. I've included recommendations from very different people in my list, because if I only added the ones that bloggers have made me read, I would never finish! Let's check them out!
1. THE RAVEN BOYS BY MAGGIE STIEFVATER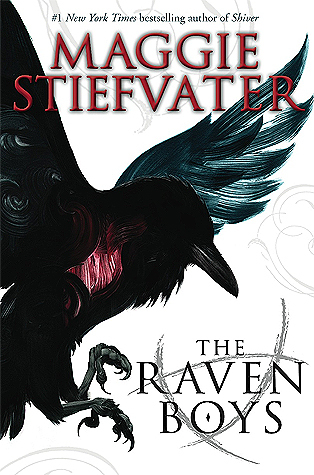 Who made me read it? Estefani @Fiction Jungle
I joined the book community right at the release of The Raven King, with everyone going wild for it on their blogs and social media accounts. Thanks to Estefani's recommendation, I picked it up. I totally trust her opinion and I'm really glad I listened to her because I loved the series.
2. UNDER THE SKIN BY MICHEL FABER
Who made me read it? A girl from Goodreads.
She loved this book and recommended it to me, as we used to talk a lot and knew more or less each other's reading styles. It was a complex book that's better if you go into it without knowing too much. I've never quite figured out how I feel about it, but I'm glad I read it. It's a unique and unsettling read for sure.
3. LEGEND BY MARIE LU
Who made me read it? A friend from university.
We read a lot of dystopian novels during our university years, so a friend claimed I would fall in love with this book. I was hesitant and told her I didn't think so, but I decided to give it a chance for her. I didn't love the first book, but the overall series was so enjoyable and I remember devouring it in a few days. Sadly, as years have passed, I've come to realize how many tropes that I hate the trilogy had. I don't think I would like it the same way anymore.
4. THE GOLDEN COMPASS BY PHILIP PULLMAN
Who made me read this? One of my favorite university professors.
I asked a professor to recommend me books for my summer reading and she told me that I should give His Dark Materials a go. I remember being completely engrossed by the trilogy and discussing it with her from a feminist perspective over e-mails. I couldn't sound nerdier, I know.
5. DRAGON RIDER BY CORNELIA FUNKE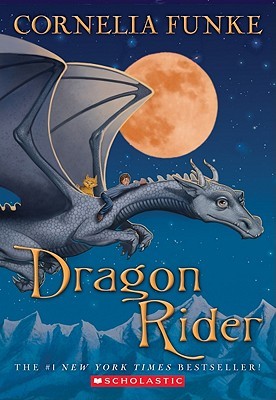 Who made me read this? An online friend from childhood.
Way back in the day, when social media didn't exist, I used to visit a website to make online friends through MSN Messenger (I feel so old right now). I contacted a girl from Chile and we became friends, talking about books and music. I remember asking her which books she had read in English and Dragon Rider was her recommendation. It became the first book I ever read in that language, with a dictionary by my side. I finished it grasping most of what was going on and learning a lot of new vocabulary.
---
I'm always afraid of disliking a recommended book. Have you liked every book people have recommended to you?