Welcome to Diversity Spotlight Thursday, a feature recently created by Aimal @Bookshelves and Paperbacks to shed light on diverse literature. Each week we'll be sharing three different books: one that I've read, one that I want to read, and an upcoming release. Check that link if you want to join us!
 – A BOOK I HAVE READ –
When Reason Breaks by Cindy L. Rodriguez | Latinx, mental health (depression)
13 Reasons Why meets the poetry of Emily Dickinson in this gripping debut novel perfect for fans of Sara Zarr or Jennifer Brown.
A Goth girl with an attitude problem, Elizabeth Davis must learn to control her anger before it destroys her. Emily Delgado appears to be a smart, sweet girl, with a normal life, but as depression clutches at her, she struggles to feel normal. Both girls are in Ms. Diaz's English class, where they connect to the words of Emily Dickinson. Both are hovering on the edge of an emotional precipice. One of them will attempt suicide. And with Dickinson's poetry as their guide, both girls must conquer their personal demons to ever be happy.
In an emotionally taut novel with a richly diverse cast of characters, readers will relish in the poetry of Emily Dickinson and be completely swept up in the turmoil of two girls grappling with demons beyond their control.

---
Although predictable for me, this book is a positive representation. The best part of it was how it treats depression and highlights how people can experience it differently. On one hand, we have a girl who is dealing with it through rage, and on the other, a girl with numbness. It was a fast read and, even though the subject is tough, it never felt hard to read.
---
– A BOOK ON MY TBR –
Aya by Marguerite Abouet and Clément Oubrerie (Illustrator)  | POC, setting (Ivory Coast)
"That's what I wanted to show in Aya: an Africa without the . . . war and famine, an Africa that endures despite everything because, as we say back home, life goes on." –Marguerite Abouet
Ivory Coast, 1978. Family and friends gather at Aya's house every evening to watch the country's first television ad campaign promoting the fortifying effects of Solibra, "the strong man's beer." It's a golden time, and the nation, too–an oasis of affluence and stability in West Africa–seems fueled by something wondrous.
Who's to know that the Ivorian miracle is nearing its end? In the sun-warmed streets of working-class Yopougon, aka Yop City, holidays are around the corner, the open-air bars and discos are starting to fill up, and trouble of a different kind is about to raise eyebrows. At night, an empty table in the market square under the stars is all the privacy young lovers can hope for, and what happens there is soon everybody's business.
Aya tells the story of its nineteen-year-old heroine, the studious and clear-sighted Aya, her easygoing friends Adjoua and Bintou, and their meddling relatives and neighbors. It's a breezy and wryly funny account of the desire for joy and freedom, and of the simple pleasures and private troubles of everyday life in Yop City. An unpretentious and gently humorous story of an Africa we rarely see-spirited, hopeful, and resilient–Aya won the 2006 award for Best First Album at the Angoulême International Comics Festival. Clément Oubrerie's warm colors and energetic, playful lines connect expressively with Marguerite Abouet's vibrant writing

---
This a lighthearted graphic novel that I've had on my TBR for quite a while. I haven't read any books set in Ivory Coast, so I'm excited to get it one day. I checked some pages and it looks like fun!
---
– AN UPCOMING RELEASE –
Beast by Brie Spangler | LGBTQIA+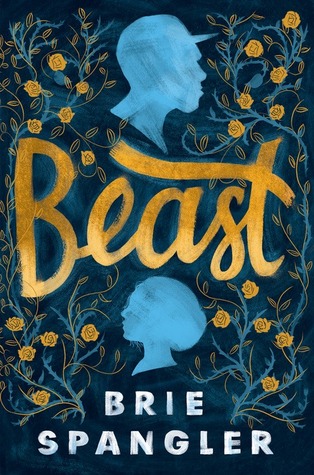 Tall, meaty, muscle-bound, and hairier than most throw rugs, Dylan doesn't look like your average fifteen-year-old, so, naturally, high school has not been kind to him. To make matters worse, on the day his school bans hats (his preferred camouflage), Dylan goes up on his roof only to fall and wake up in the hospital with a broken leg—and a mandate to attend group therapy for self-harmers.
Dylan vows to say nothing and zones out at therapy—until he meets Jamie. She's funny, smart, and so stunning, even his womanizing best friend, JP, would be jealous. She's also the first person to ever call Dylan out on his self-pitying and superficiality. As Jamie's humanity and wisdom begin to rub off on Dylan, they become more than just friends. But there is something Dylan doesn't know about Jamie, something she shared with the group the day he wasn't listening. Something that shouldn't change a thing. She is who she's always been—an amazing photographer and devoted friend, who also happens to be transgender. But will Dylan see it that way?
---
This is a Beauty and the Beast modern retelling with a transgender main character, which sounds pretty cool. I'm hoping it's a good representation and I can't wait to check it out!
---
Are you adding any of these to your TBR list? Share your Diversity Spotlight post in the comments!