Another week, another Top Ten Tuesday, a meme created by The Broke and the Bookish. The topic today is books on my fall TBR list. I'm leaving out my Halloween reads because I'll be participating in a readathon and creating a different post for it. But let's check the rest out!
1. THE CHRONICLES OF IXIA BY MARIA V. SNYDER
I recently read the first book of this series, Poison Study, and I really enjoyed it. I'm hoping to get to the next two books this fall, and the rest of the series on the winter months.
I loved the world-building and the characters of the first book. I was pleasantly surprised by the romance, too. That doesn't happen very often.
2. A DEADLY AFFECTION BY CUYLER OVERHOLT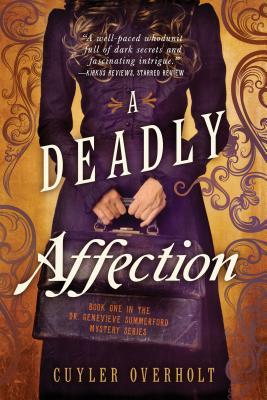 I requested and got approved for this ARC, so I'm truly excited to read it. The novel was published earlier this month. It's a historical fiction mystery that follows Dr. Genevieve, one of the first women practicing psychology. One of her patients is arrested for murder, which she fears she might have unintentionally provoked.
3. BITTER SWEET LOVE BY MICHAEL FAUDET
A poetry collection dealing with love, loss, relationships and sex, which I came to know from Lang Leav after reading her incredible collection – The Universe of Us. I doesn't hurt that I'm in love with the cover.
4. NEVERNIGHT BY JAY KRISTOFF
Well, I'm actually reading this one at the moment, but it was part of my fall TBR list so I decided to include it here anyway. It's my first Kristoff and I'm already liking his writing style and wit, even though I'm only 20 pages in. Can't wait to see what this book has in store for me.
5. A PERFECT MURDER AND OTHER STORIES BY S.R. NAIR
This is a collection of short stories based on India and America that deal with both cultures through very different tales. I received a copy from the author and I'm really happy to read it as part of my goal to read more diversely.
Are you finishing up any series this fall? Are you participating in any Halloween readathons?